Healthy living is something we can all understand. The workouts we do, the foods we eat, the lifestyles we live, all have an impact on how we look, behave, and feel...

Own Your Opportunity Cost
Eating healthy can be expensive, time-consuming, and wasteful. BLEND takes the hassle of healthy living out of your daily routine. Our smoothies come pre-portioned and packaged in a manner that will save you time during your busy daily routine, curb your hunger, and allow you to maximize the effects of your fitness journey. Say goodbye to long meal preps, spoiled fruits and vegetables, and expensive, laboratory-formulated protein powder.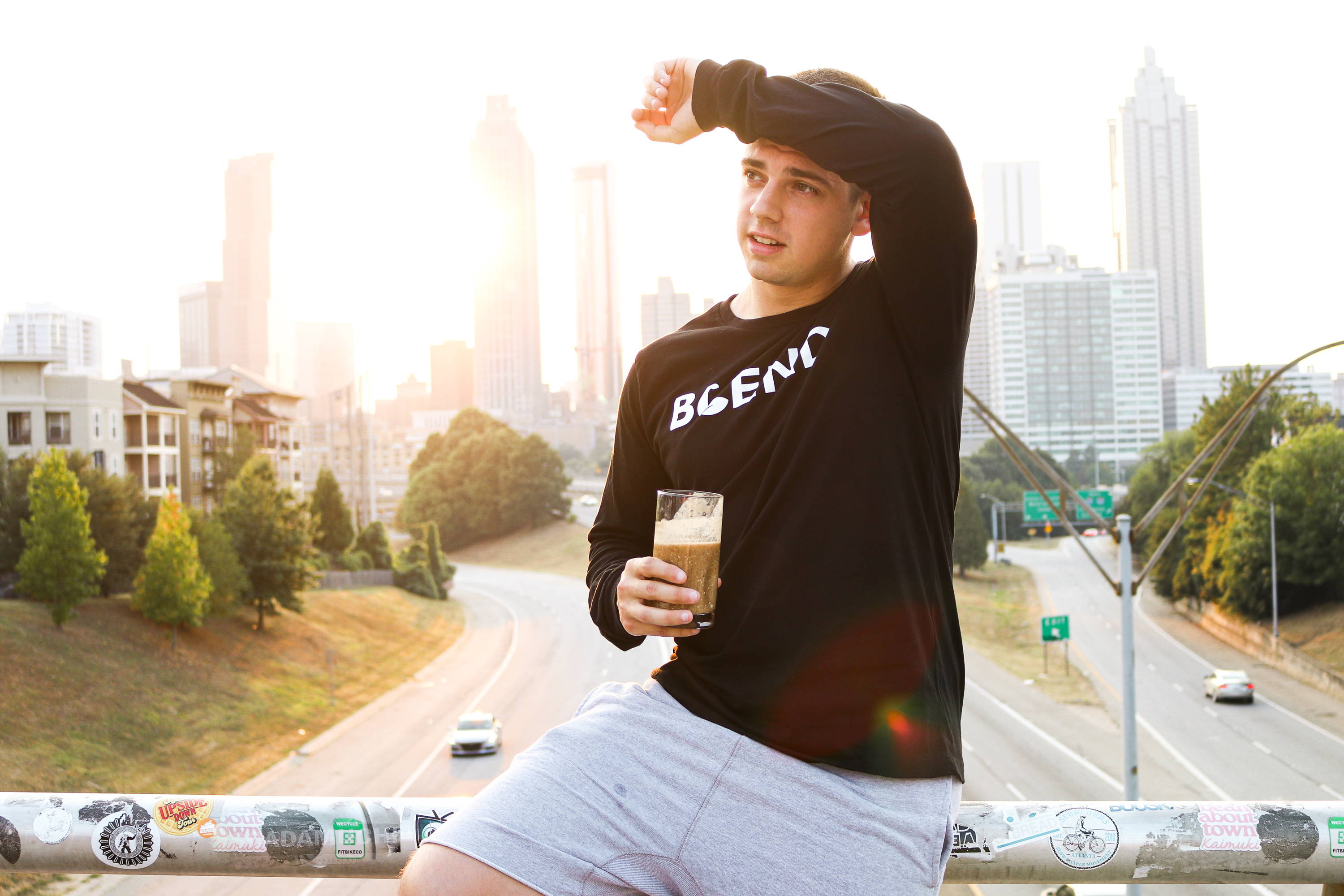 With all the time and effort put into maximizing strength and energy, why would you settle for anything less than a protein supplement built on the foundation of natural growth? Only the top sourced and most flavorful organic fruits, veggies, and nuts go into our smoothies! All produce is picked and frozen at peak ripeness, sealing all flavor and nutrients. These tasty ingredients are coupled with 100% plant-based protein, made from North American peas. These smoothies will have you feeling new energy and elevated strength.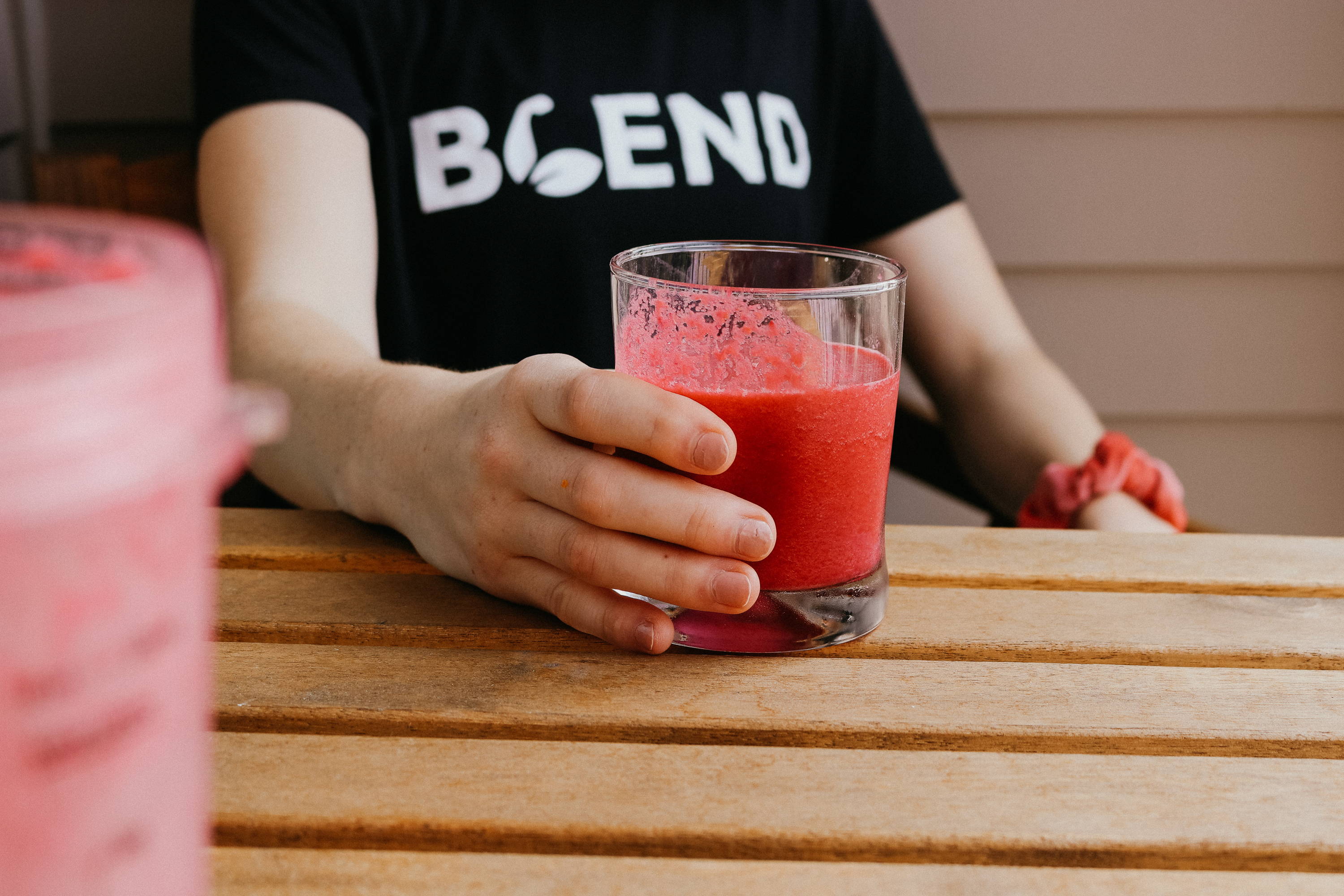 Sustainability from start to finish. Smoothies are delivered in recyclable boxes lined with biodegradable insulation. Every smoothie package is completely compostable, which means if you throw it in the trash, you are doing the environment a favor! BLEND wants to take care of both your body AND this home we all share.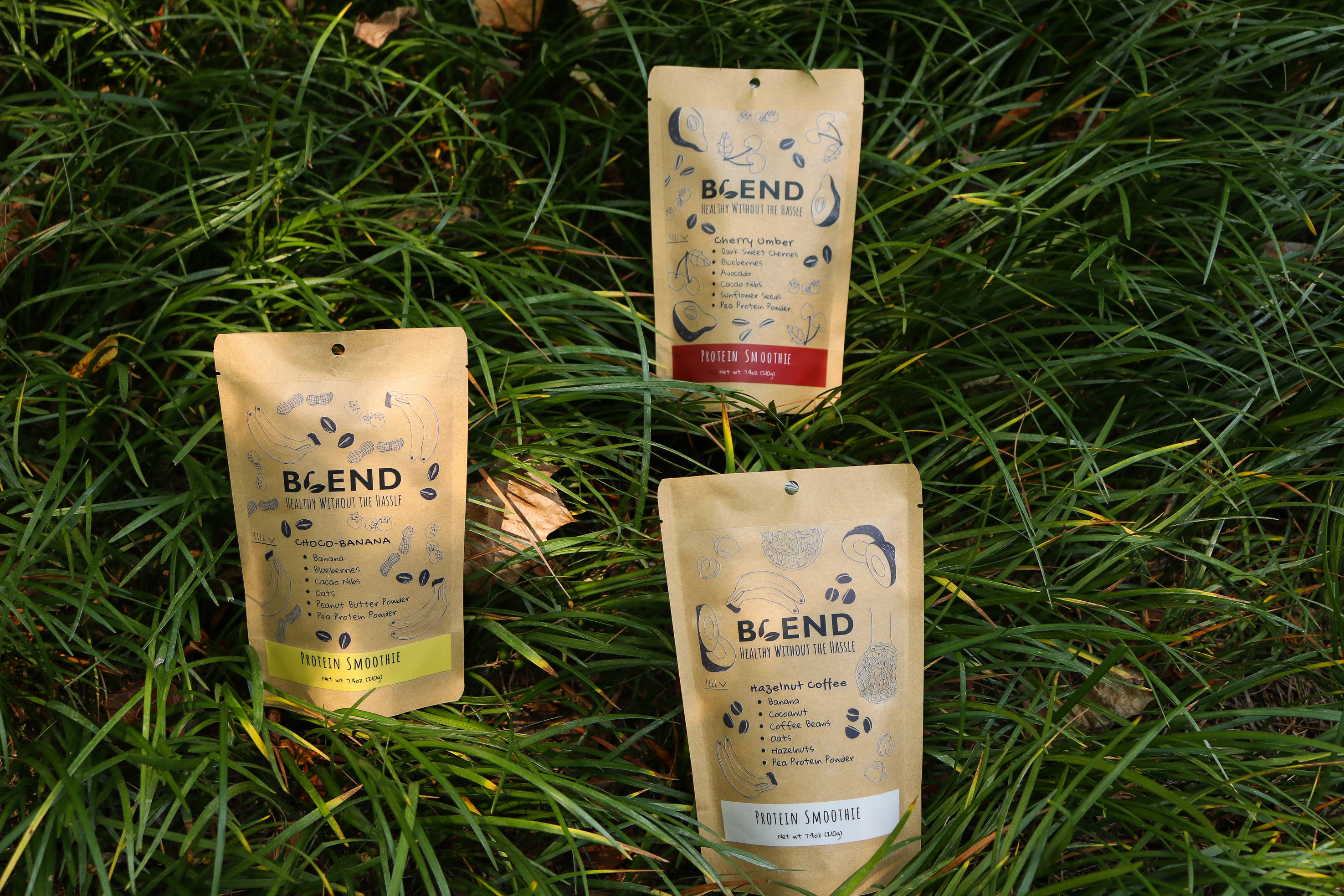 ...so be healthy, without the hassle.